Invicta has a wide range of women watches and the Invicta 8942 is one of them, which worth to try. In this article, we are going to talk about this wrist watch specially made for women.
The Invicta 8942 is classic stainless steel made watch including mineral crystal, quartz movement caliber, and water resistance. The watch is well made, and most of the user reviewed it as a durable timepiece.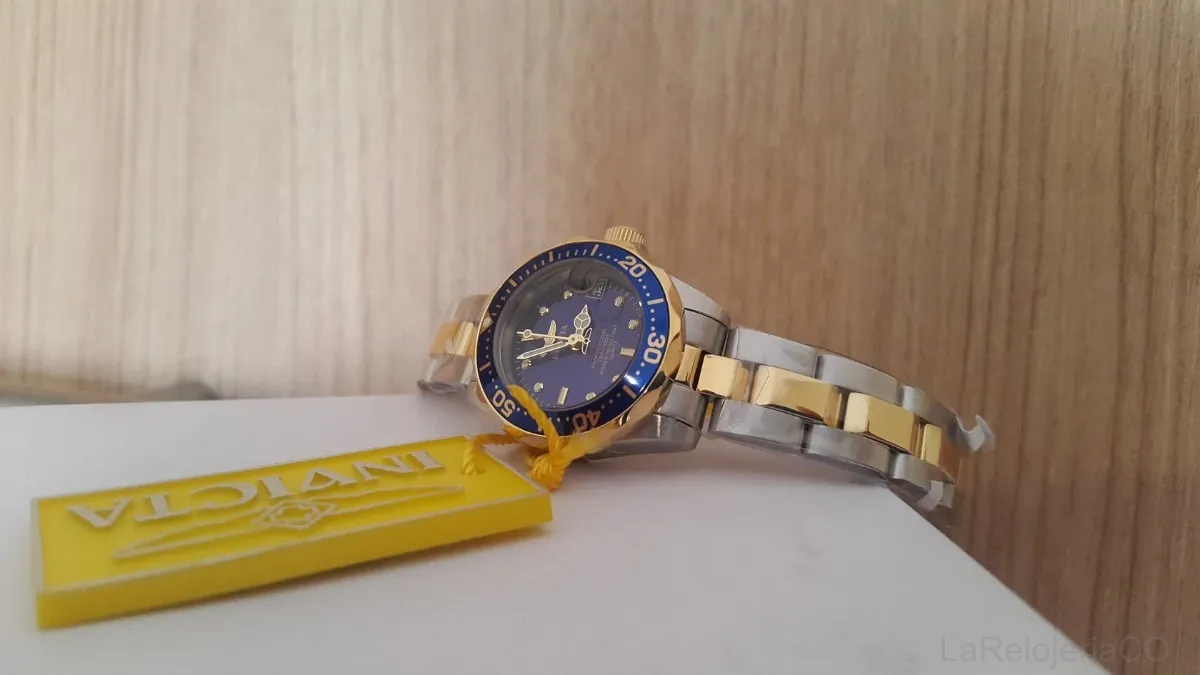 Some Important Features of Invicta 8942
Here are some features on Invicta 8942. Have a look below.
Great Artistry
The craftsmanship of this watch is impressive. It offers a nostalgic gesture on its look or work that you only find in high-quality timepieces. Most of the stainless steel bracelet type watch comes with polished or matt tone silver or gold. But this watch has two-toned colors.
The side links are silver holding golden steel on the middle. The watch has an analog display with protecting anti-reflective mineral crystal window.
For the inside mechanism, the watch also has Japanese quartz. This is high doable engineering to keep the time machine alive. The metal dials are too stunning from inside and out. The design of the dial is charming to look at and also has a glowing coating.
Perfect Watch for Daily Wear
This is a watch for everyday wear. Or you can consider it as your formal, serious business meetings. This watch is water resistant and also good to use on risky sports like tracking or gliding. The design is suitable for any fashion wear.
But the stainless-steel bracelet type wrist watch is preferable mostly for adult women. Still, it's suitable for any age if her wrist is small to medium.
Hard-Wearing Watch
The stain- steel construction of the Invicta 8942 watch makes it more powerful to survive from any heat, pressure or crush. This watch is also water resistance. You can use it up to 100 m under water. No matter you are a student or corporate person, it's good to give a company with every day, in any situation.
You can swim with it; go for scuba diving as well. Its two tones brushed metal bracelet remain like new without getting rust or scratch.
However, checking the date and time with the watch is easier. It has all three dials for the sec, min, and hour including the date. The nautical timepiece from Invicta comes with luminous dials which glow in dark or even low light.
Suggested Reading…
Model- 2014
Display Type- Round, Analog
Dial window material type- Mineral
Clasp- Fold-over-clasp-with-safety
Case diameter- 26 millimeters
Bracelet width- 12 millimeters
Bracelet length- 170 millimeters
Case material- Stainless steel
Bracelet Material- Stainless steel (two-toned)
Bezel material- Stainless Steel (two-toned)
Dial color- Blue
Bracelet Color- Silver
Metal Stamp- 24k
Item weight 8.80 Oz.
Movement- Japanese -Quartz
Water resistant depth- 100M
Reasonable pricing.
Works for a long time without giving a fuss.
Easy to adjust with.
Looks fashionable.
Has luminous dial which works for dark or in low light.
Has the date window.
Water resistant up to 100 meters.
The watch is thinner than it looks in the photo. So if you want something substantial for your giant wrist, you might get disappointed.
The design is similar or inspired by Rolex submarine, Invicta could have done some creativity on making women watch.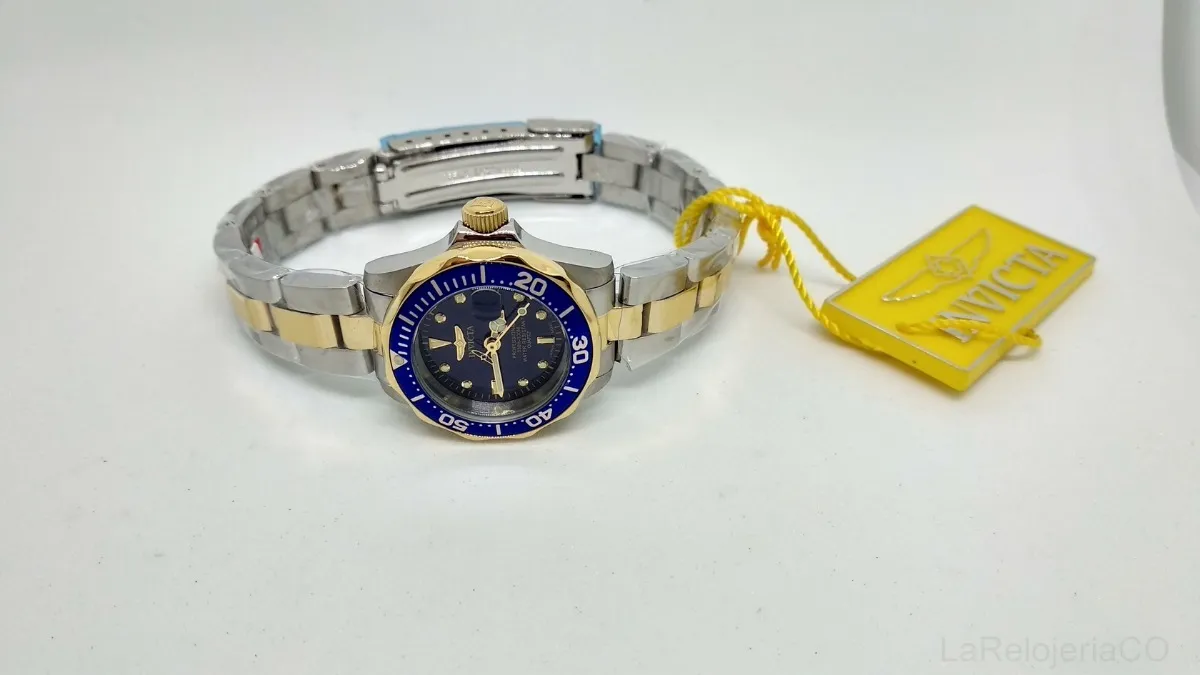 Frequently Asked Questions (FAQs)
Ques- Does the watch include a screw down crown?
Ans- Yes, it does.
Ques- Is it light enough for a senior?
Ans- Yes, it's very light and perfect for any person.
Ques- Does the watch come with any other color besides blue?
Ans– No, it comes with the only blue.
If you like something bold, then you may like this watch. It comes with all the detail work that you want from a daily wearable watch. It's water-resistant, light, and goes with every style. We see some of the reviews where people gifted this watch to their teenage boy, and they loved it.
So, it's a versatile watch that suitable for others more than women. We suggest you, if you want a steady, classy and durable wrist watch, then Invicta 8942 will be perfect to have.